Getting Back In The Game
SO I am finally back at it with my photography which is something that I am very, very happy to say. I have my own camera again, bought some new gear, been doing some research on branding and also spending a lot of time networking. As it swiftly is coming to a close, I must say that 2017 has been a very interesting year for me. Aside from personal growth, a lot of my artistic views have changed. I have more of a drive to push my creative boundaries and to charter in to areas of the unknown. I have been out of the game for a very long time, much to my own chagrin and since my move here to the PNW, I have just not been pushing my photography as much as I should have been.
I did a recent test shoot with Nine Lorena Gabriela. We met on a Facebook network page and she was looking to build her portfolio so we discussed about a collaboration. This would be my first shoot since March. This would also be the first shoot I have done with my own camera and own gear, so I was no need to say very excited. Fall is the season now and I have never done a Fall portrait session, so this was definitely something I was looking forward to. One of the things I always do is scout my locations. I want to get a sense of my surroundings, my light and where I will stage my subject. With Fall being the theme, I wanted an area that would show the true beauty of this amazing season.

I went on a camera hike around the Japanese Gulch Trail near me. It has some nice spots but they were not ideally what I was seeing in my head. In addition to that, to get to these spots we would have to hike a bit and with a 100lbs a gear in damp weather, that was a no bueno. So I ended up scoping out Harbour view park, which had some nice trees that were perfect. One problem I had, was that I was not sure if I would need a permit and it was an open area. Either ways I texted Nine the photos and said hey this is going to be our spot at 8am. The next day to my surprise she sends me some photos from a trail in Shoreline that she frequented. It was absolutely perfect and definitely what I saw in my head, a model who scouts locations...how awesome is that. So we finalized everything, set our designated meet up spot and 9 am was the time.
Saturday morning, I am packing my gear and on the road. Nine had alarm issues so we did not meet at the time agreed upon but it was absolutely fine. We go to the parking area and hiked down for about five minutes and this spot was just beyond amazing. A beautiful area overlooking the Sound, to say it was breathtaking would be an injustice.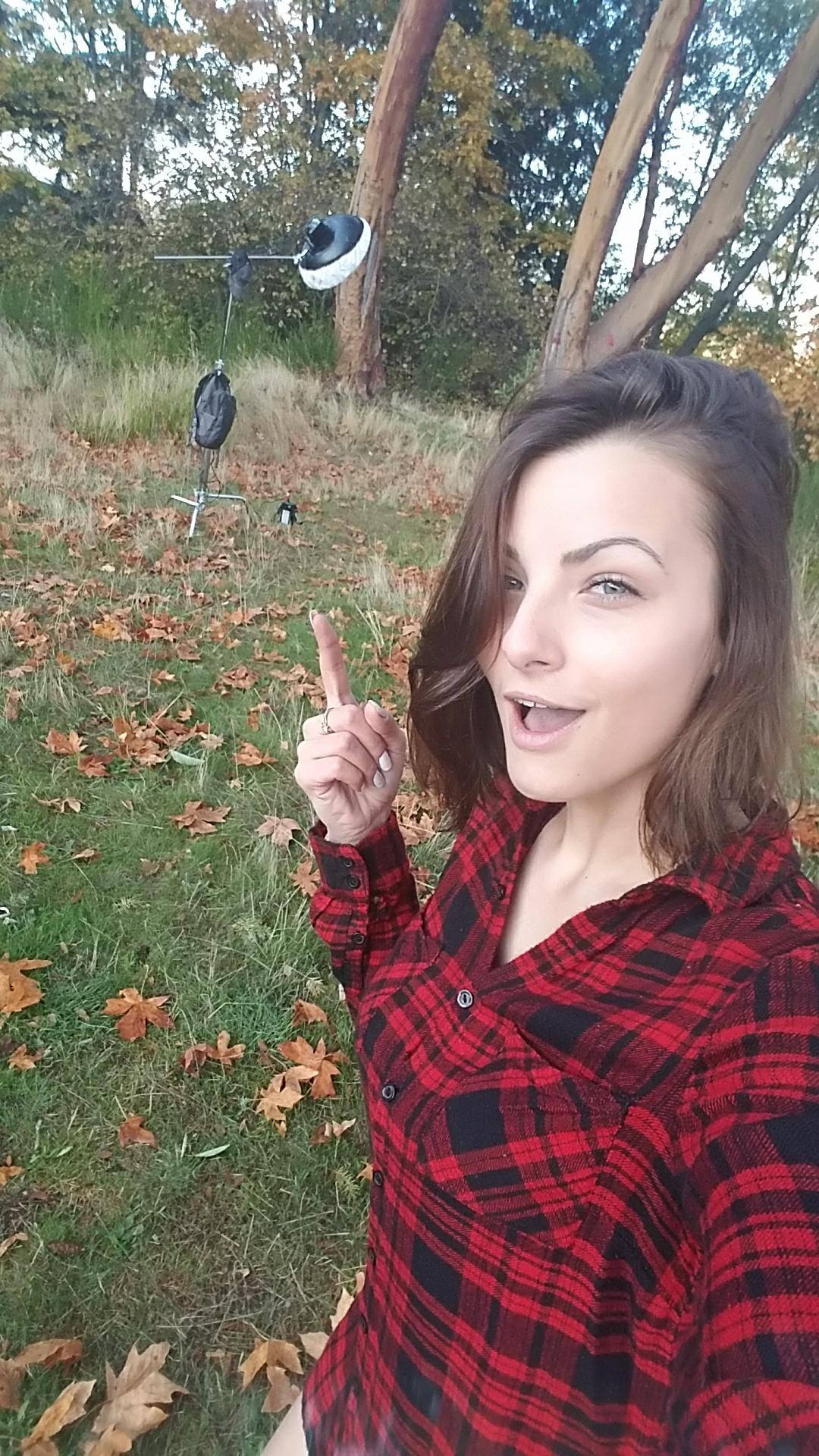 We set up, go through our wardrobe and get on with the shoot. I had my 22" Alien Bees old school deep dish BD that has since been discontinued. I still love that Beauty Dish and favor it over the new shallow versions because it gives a better wrap around light in my opinion. I have long been a big fan of the Alien Bees brand. They are reliable, affordable and their Customer Service is beyond unparalleled. We got some great images which you can view below. Nine was amazing to work with and we are already planning our next shoot. It feels wonderful getting back inot the craft that I love, so stay tuned, hope you appreciate the work, Excelsior.